Retail Property Leeds Guide
Leeds – As a retail centre Leeds is hard to beat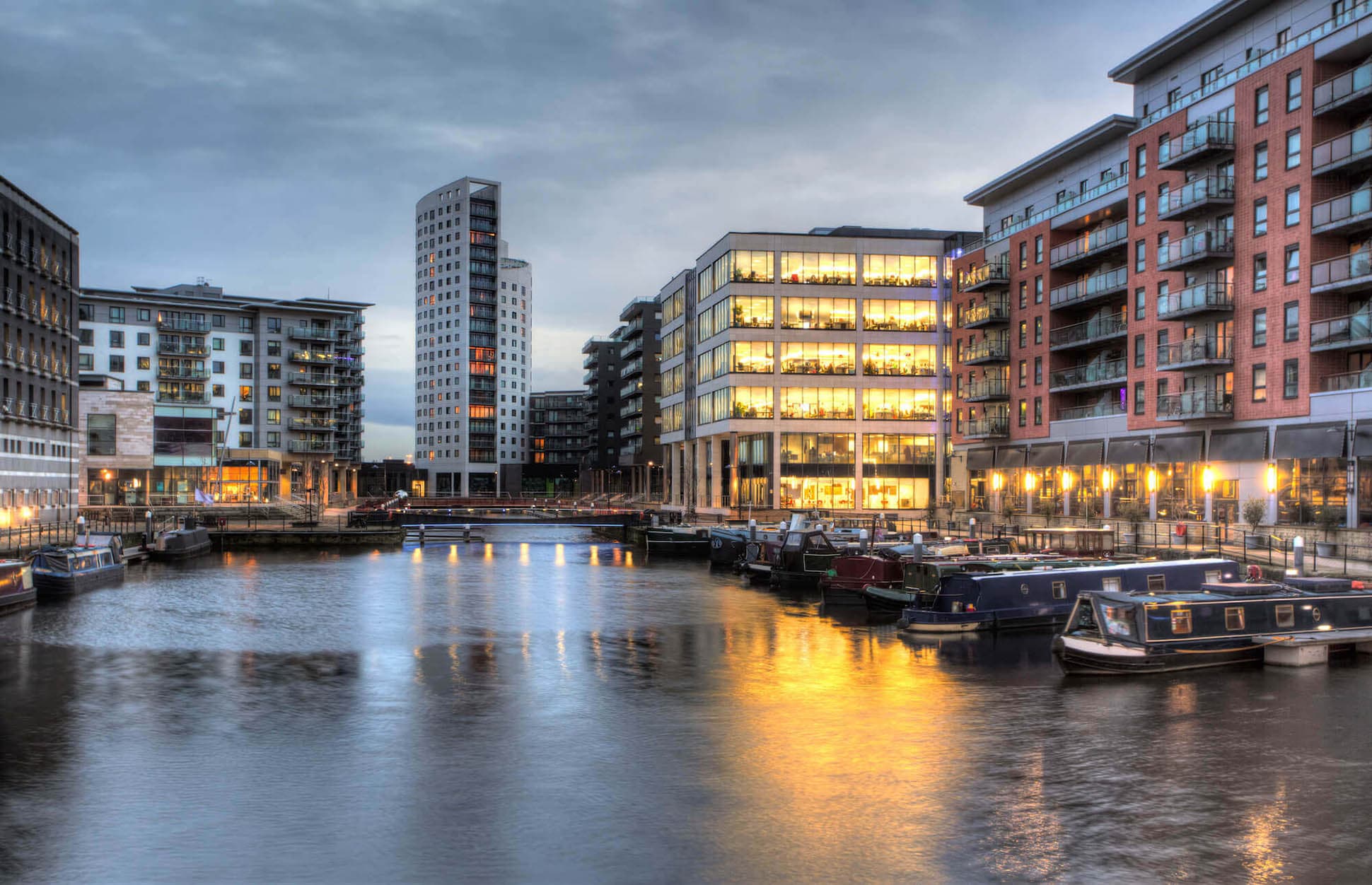 Leeds is a cosmopolitan urban centre, bursting with culture and commerce and is ranked as a Gamma world city. It's Yorkshire's largest city and it is a commercial, financial and cultural centre, boasting the country's fourth largest urban economy.
Demographics
The population of Leeds is estimated to have over 792,500 residents.
With over 30.4 million trips made annually to Leeds.
With over 11.6 million visits to Leeds over the Christmas period.
Leeds supports over 20,000 enterprises and 35,000 local units.
Transport Links
Leeds transport system is dominated by the road and network and has starting points of the A62, A63, A64, A65, A647 and A660 roads. The city is also one of the principal hubs of the northern motorway network. Public transport in Leeds is coordinated and developed by West Yorkshire Metro. Currently Leeds has the third busiest railway station outside London, with over 900 trains and 50,000 passengers passing through every day.
Leeds Shopping Centre
As a commercial location, it's an ideal base for a variety of retail business types or as a place to create a regional branch. Development is swift and ongoing with plans to continue the growth and transformation of the city. Within Leeds you can find Trinity Centre, an incredible new retail and leisure destination. Set in the heart of Leeds and joining the city's three busiest shopping streets 2 hours from London by train. The site holds 110 shops, restaurants, cafes and bars and brings 65 new brands to Leeds, including concept dining offers. Leeds is ranked 5th in UK retail destinations which makes it a great place to open up store. On average units to rent in retail and leisure parks range from £12,000 per year up to £640.000 dependant on size, volume and location of the units.
Retail and Leisure Park 
Unit 8, Crown Point Shopping Park a prominent retail unit which is situated in Crown Point Shopping Park which is one of Leeds busiest retail destinations. The surrounding area includes TK Maxx, M&S, Next, Curry's PC World. The quality and convenience of this shopping park attracts over 200,000 visitors a week. Prominently located on the southern edge of Leeds city centre, it is easily accessible with ample parking.
The future of retail in Leeds
Victoria has successfully established itself as a leading retail destination in the heart of Leeds. Listed arcades provide a unique retail environment set over two distinct shopping streets, County Arcade and Queen Victoria Street. Leeds has an affluent population and a prominent position as the principal shopping destination in Yorkshire. The site forms part of the new 56,300 square metre Victoria Leeds premium shopping destination, which offers customers a range of aspirational retail brands and restaurants.
average price to let retail space
£12,000 per year up to £640.000
number visitors per year
30.4 million
number of enterprises
20,000
number of local units
35,000
Find your next shop to let in Leeds
Renting a unit within a retail scheme is a great way to gain exposure for your brand because they attract a large footfall of customers who wish to engage with retail, leisure and culinary providers.
View All Schemes in Leeds
Available properties within the area
We've curated a list of shops to rent in Leeds, across highstreet and within larger centres. Why not browse our selection today and find a place for your brand?
View All Properties in Leeds