Find your next shop
Looking for a shop to lease or rent?
You are in the right place. Whatever type of shop you are looking for Completely Retail has the widest range available. Start by letting us know your ideal location in the search box below.

Looking for nearby shops to rent?
Looking for nearby shops to rent? We have shops to rent big and small, so whatever you're looking for we'll have a shop for you.
Search shops near me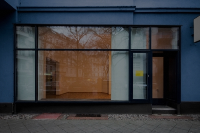 Completely Retail News is the only news service uniquely focused on the retail and leisure property market. From the latest deals, news and opinions we'll bring you the news as it happens.
Read the latest articles