Retail Property Birmingham Guide
The hustle and bustle of Birmingham – a delight for both shopper and retailer.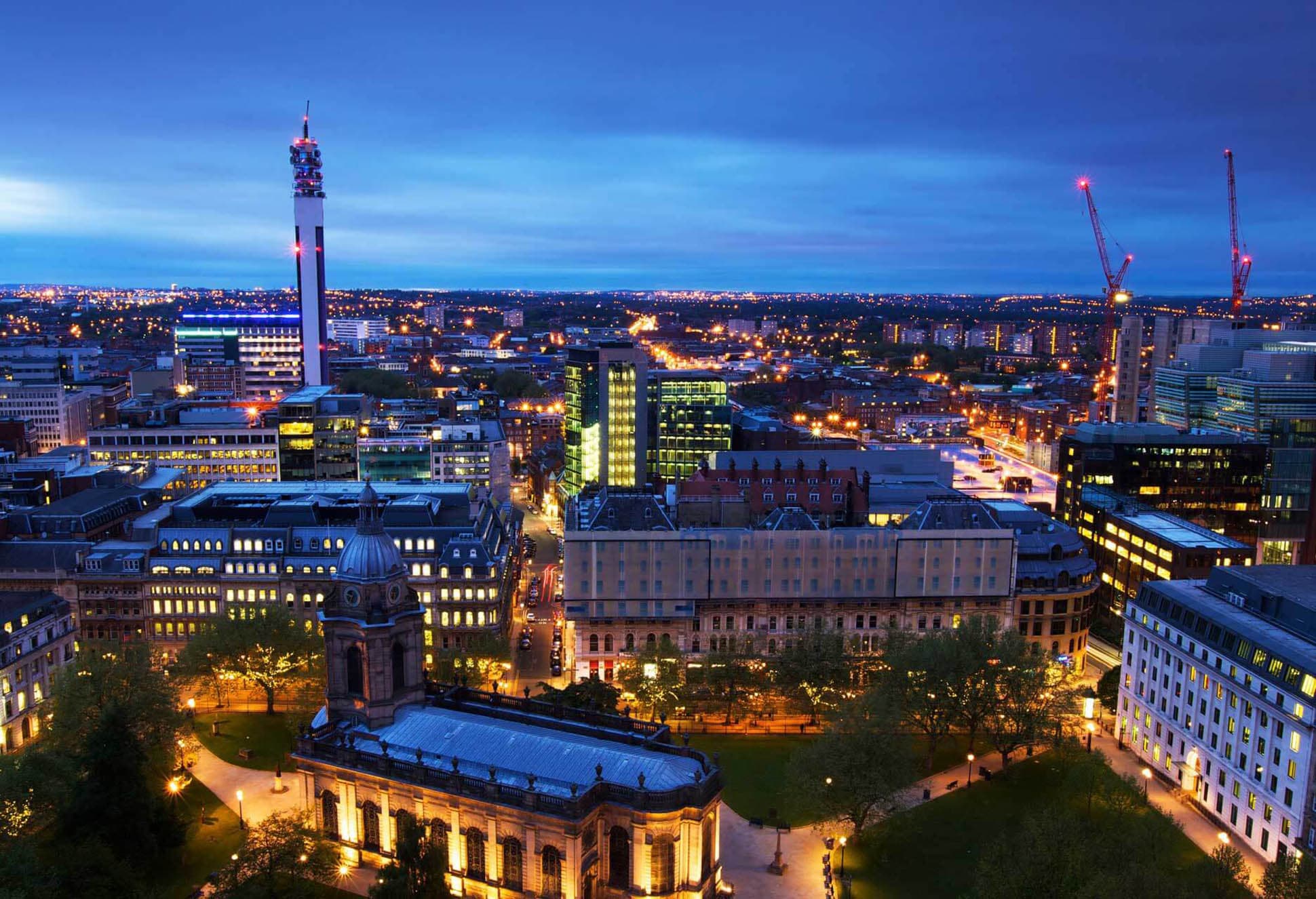 Birmingham is the UK's second largest and is located in the West Midlands, where it acts as a cultural, recreational and economic hub. With a population of over 1.1million and 41.8 million annual visitors, Birmingham is a bustling city of vibrancy which creates opportunities for businesses to thrive, whilst tourists and locals alike can indulge in all it has to offer.
Birmingham's shopping districts
High street retail
The three major shopping streets in Birmingham: New Street, High Street and Corporation Street offer visitors a more traditional retail experience. Birmingham's high streets are home to an abundance of popular brands as well as more unique stores which makes for a varied and inevitably successful shopping trip.
New Street features a Boots, Moss Bros and H&M, whilst High Street is anchored by the world's largest Primark which, spread over 5 floors and 160,100 square ft, is an impressive experience in itself. Corporation Street is home to the city's House of Fraser department store which thrives amongst other popular brands including Urban Outfitters and New Look. Shops to let on these three busy streets range greatly, from £37,000 to £270,000 per annum.
The Jewellery Quarter
The Jewellery Quarter, located towards the north west of the city, is one of the oldest districts in Birmingham. This area, which is world-renowned for its high quality and bespoke jewellery, has been described by English Heritage as 'a national treasure', thanks to the hundreds of specialist retailers and contemporary designers which mark it as the UK's centre for jewellery. Visitors are able to take a break from shopping by indulging in a delicious bite to eat or explore museums and art galleries. Units to let in Birmingham's jewellery quarter average at approximately £27,500 per year.
Independent arcades
Birmingham offers shoppers three major independent arcades to choose from, all of which have countless unique treasures to be discovered within their beautifully restored walls.
Piccadilly Arcade, which is conveniently located opposite New Street Station, houses an eclectic mix of independent stores, including Petals of Piccadilly and one of Birmingham's favourite gift shops, Smithsonia Gifts. The beautiful architecture and picturesque, hand-painted ceilings of this arcade render it the perfect setting for a leisurely shopping spree.
Burlington Arcade, which can also be found just off New Street, is home to several stores popular for their chic clothing and accessories such as Flannels, Crockett and Jones, and Onu.
Great Western Arcade is situated in the heart of Birmingham, and with entrances on both Temple Row and Colmore Row, it is the perfect opportunity to take a break from fast-paced city life. Often described as 'the home of hidden gems' Great Western Arcade have successfully created a climate in which small retailers are able to thrive, whilst also providing visitors with an environment in which an alternative shopping experience can be enjoyed. This arcade, brimming with Victorian charm and history is home to delightful eateries as well as fashionable names Jaeger and Designer Exchange. Prices of units to rent in these arcades start at £18,500 per year and go up to approximately £141,000 per annum.
Birmingham's shopping centres
The joint shopping centre, The Bullring and Grand Central is the showcase of Birmingham's retail offerings. Located in the heart of the city and home to over 240 stores, Bullring attracts an annual footfall of over 39 million, making it one of the UK's most successful shopping destination and regeneration projects. Bullring and Grand Central – Birmingham's largest shopping centre is anchored by Debenhams and Selfridges whilst offering visitors fashion staples from COS, Zara, Levi and Victoria's Secret. With hundreds more popular stores to explore, alongside a variety of mouth-watering restaurants, Bullring and Grand Central truly is a shopper's paradise. The price of a shop to let in Bullring and Grand Central ranges from £115,000 to £245,000 per year.
The Mailbox is the UK's largest mixed-use destination outside London. It is the ideal location for the fashion conscious, with its selection of upmarket brands, whilst simultaneously the perfect place to relax or pursue different leisure activities, as well as enjoy delicious food. The retail aspect of the Mailbox is anchored by an impressive Harvey Nichols, whilst also offering shoppers a Paul Smith, Calvin Klein and Hugo Boss. The average price of a unit to let in the Mailbox is approximately £56,000 per year.
The bright future of retail in Birmingham
Hammerson, the owner of Bullring and Grand Central, has visions of regeneration for the Martineau Galleries in the city centre. The Galleries will transform this central segment of Birmingham into a sustainable and mixed-use destination, wherein refreshing and animated public spaces will become exciting commercial headquarters, and blossom into a thriving urban district.
average price to let retail space in Birmingham is between
£18,500 to £270,000 per year
tourists
41.8 million per year
Find your next shop to let in Birmingham
Renting a unit within a retail scheme is a great way to gain exposure for your brand because they attract a large footfall of customers who wish to engage with retail, leisure and culinary providers.
View All Schemes in Birmingham
Available properties within the area
We've curated a list of shops to rent in Birmingham, across highstreet and within larger centres. Why not browse our selection today and find a place for your brand?
View All Properties in Birmingham