Retail Property Coventry Guide
Coventry – A city rich in history and full of variety in retail.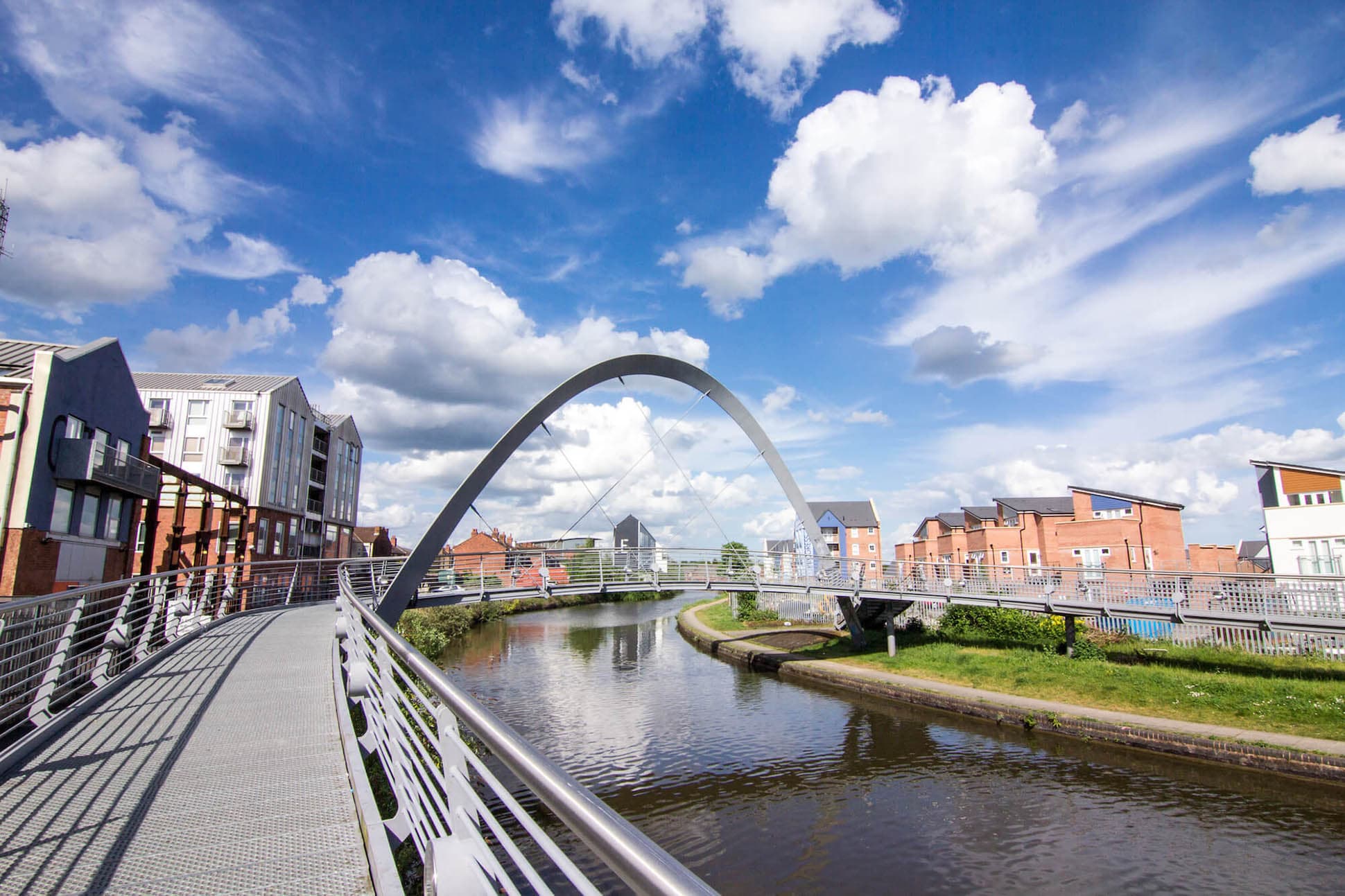 Thousands of people visit Coventry every year to experience the city's retail venues. A city that was voted as city of culture, for the volume of the city's diversity, youthfulness and the opportunities being centrally located bring to visitors. Coventry has also been a centre of motor and cycle manufacturing from 1896, including Jaguar who has retained its corporate headquarters in the city.
Demographics 
The population of Coventry is estimated to have over 770,000 residents more than 27,000 are students. The city is the 12th largest city in the UK.
With over 10 million annual visitors Coventry saw a 20% year on year growth.
Coventry supports 10,210 enterprises and 12,135 local units.
Employment economically active people are 188,400.
Transport Links
Coventry is near the M1, M6, M40, M45 and M69 motorways. City residents have an alternative dual carriageway and motorway route to London via the A45 and A46. As well as travelling by car there are railway options served by the West Coast Main Line. And bus operators which travel throughout Coventry and to and from the city centre.
Coventry Shopping Centre 
Shoppers can choose from a huge range of different shopping centres and parks within Coventry such as Warwickshire Shopping Park which boasts a range of occupiers. Some of these occupiers include Asda Living, Boots, M&S, Costa Coffee, O2, Cancer Research and much more.
Coventry's main shopping centres are located throughout the city, a lot of which can be easily accessed by transport or walking. Along with the variety of shopping centres, Coventry boasts great accommodation, Sports and Leisure, Museums, Nature Parks and Arts and Theatre.
Retail and Leisure Park
On average retail and leisure parks to rent are from £3600 per year up to £100,000 dependant on size and volume of the units. Another fantastic retail park Gallagher Retail Park which is located in an accessible and prominent position approximately 3 miles north of the city centre.
The future of retail in Coventry
With a great choice of retail shops like, TK Maxx, Argos, Poundworld, Aldi, Pets at Home, Matalan, McDonalds, Dreams, B&M Retail, Costa and Subway. Coventry already boasts a high volume of brands situated around their highstreets and town. Coventry has a wide variety of retail and attractions being a great destination for tourists and residents alike. 58 Broadway the subject property is situated in the heart of Coventry on the busy pedestrianized Broadgate Square. An ideal property which has retailers adjacent to it like Primark, Nationwide, Starbucks, H Samuel and Footlocker.
average price to let retail space
£3600 per year up to £100,000
number visitors per year
10 million
number of enterprises
10,210
number of local units
12,135
Find your next shop to let in Coventry
Renting a unit within a retail scheme is a great way to gain exposure for your brand because they attract a large footfall of customers who wish to engage with retail, leisure and culinary providers.
View All Schemes in Coventry
Available properties within the area
We've curated a list of shops to rent in Coventry, across highstreet and within larger centres. Why not browse our selection today and find a place for your brand?
View All Properties in Coventry